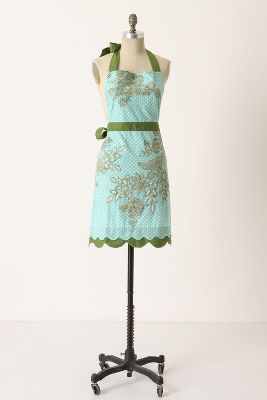 Not to get all Donna Reed here, but I love aprons.  Look, I realize I'm no Susie Homemaker, but everytime I see one of these aprons, I fall in love.
After all, who doesn't want to look cute while baking cupcakes?
Right now, (okay, for a while), I've been dying over the aprons I've seen at Anthropologie. The one above is the Jitterbug Apron  .
I mean would you look at how pretty it is?
And trust me, Anthropologie has quite a few to choose from….like this one…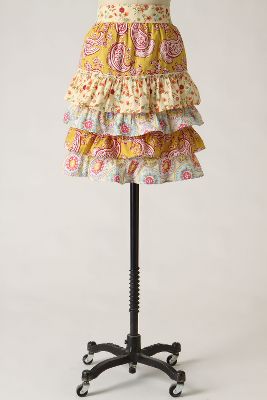 And the Cupcake Wrapper Apron…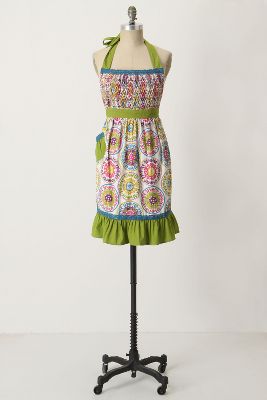 And I'm falling in love all over again.  I'm still not entirely sure how I made it out of that store the other day without scooping all of these right up.
So if you're looking for a colorful, useful, relatively inexpensive gift, add Anthropologie aprons to your list.  Your mom, sister, aunt, friend will love you for it.